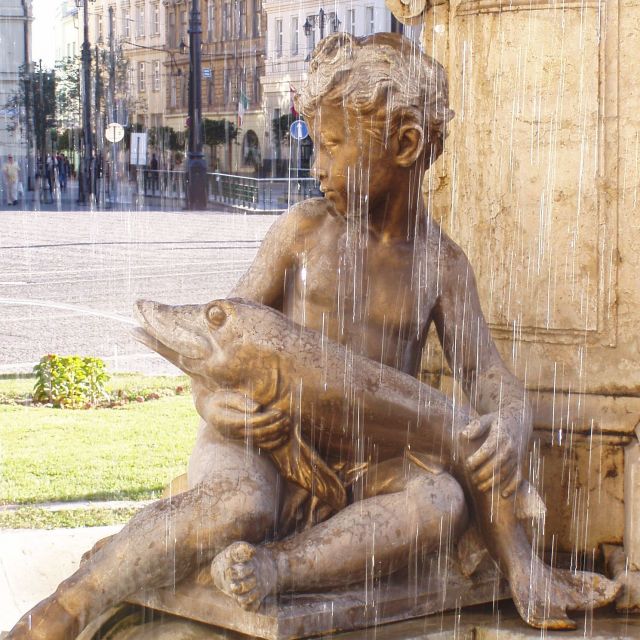 A daily sightseeing tour in Bratislava is product, which is the most favourite by visitors of Bratislava. During sightseeing tour with a certified guide you will see the most drawing places and sights in the historical centre of Bratislava – Old Town. You get to know interesting information about the last medieval city gate, building of Hungarian Diet, concert of miracle child W. A. Mozart. On the Main square you discover interesting stories about the oldest Town Hall in Slovakia, Roland's or Maximilian's fountain, Jesuit church which was protestant in original.... The tour ends on Primate's square, where you can admire winter residence of Hungarian archbishops from Estergom. Personal tour with a guide who knows Bratislava in details certainly makes your stay in our city very pleasant.
• Dóm sv. Martina (coronation church of hungarian kings),
• Bratislavska castle (residency of hungarian kings),
• Ventúrska street,
• Michalská brána (last preserved medieval gate in Bratislava),
• Franciscians church (oldest in the city),
• Main square and old town hall,
• Primate palace (historical residency of hungarian archbishops)
The sightseeing tour can be every day of year in english language at 2 pm.

Duration:
• 2 hrs.
Meetingpint:
• in front of entrance of Dóm sv. Martina
---
Costs:

• adult: 15 €
• children from 6 to 12 years: 8 €
• children less than 6 years: free
---
Reservations:
office@bratislava-info.sk
Tel.: +421 911 458 458
Photogallery - Bratislava